A lot has been going on this past little while.
Once again, I played clarinet in the orchestra for a McGill Savoy Society production. This year, we did H.M.S. Pinafore. Pinafore was also the very first production that I played in, 10 years ago. Once again, it was such a pleasure to be in the Savoy Society!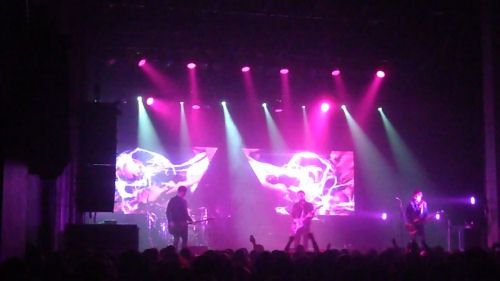 On March 7, the Sam Roberts Band played the last show of their Lo-Fantasy tour. The show was here in Montreal. And what a show it was! Stunning visual displays, a wonderful mix of older and newer songs, and a very enthusiastic audience combined to create a most memorable concert. This was my fourth time seeing the Sam Roberts Band, and it was my favourite show of theirs that I've seen.
I love living in Montreal, where there are so many great things happening.