(This is copied from another diary that I have.)
Photos in these entries are my own unless I state otherwise.
Saturday, June 28 - Sunday, June 29
June 28 and 29 seemed like one long day for me. One long and tiring day.
We left Montreal on Saturday evening. Then we had an overseas flight overnight. This was a bad idea because many of us didn't sleep at all. I know I didn't.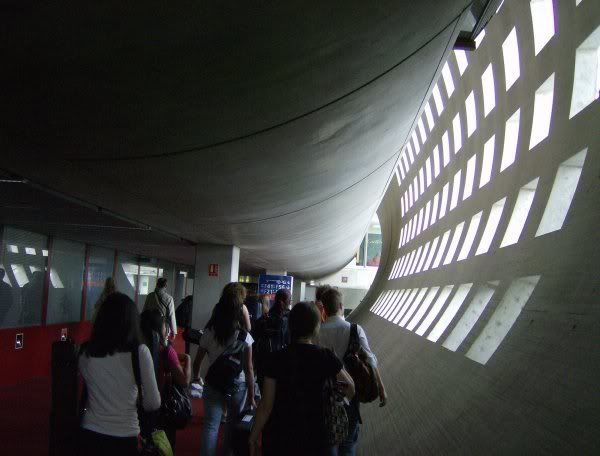 Paris airport
We arrived at the Paris airport on Sunday the 29th. We hung around in the airport for a few hours. Then we got on a plane to Prague. There was really scary turbulence.
When we landed in Prague, I was still feeling a bit nauseous. Luckily, I soon forgot about this, because my friend Jessica had brought her tin whistles. The two of us played tin whistles while we waited around in the airport.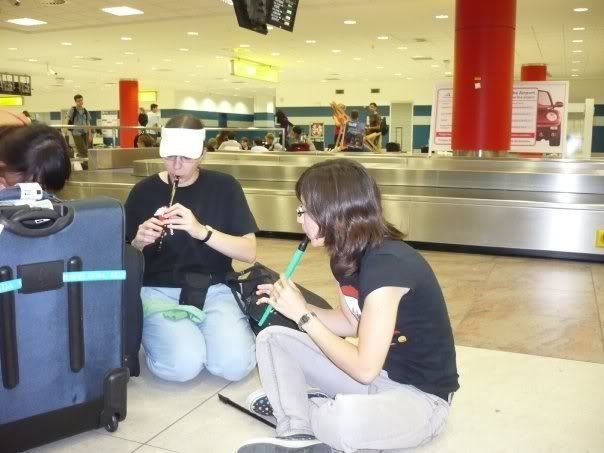 Playing whistles in Prague airport. Photo by a friend.
Eventually, we went outside the airport. We got on a coach bus. This bus was the one we'd ride on for our entire tour of Europe. All sorts of good times were to be had in this bus.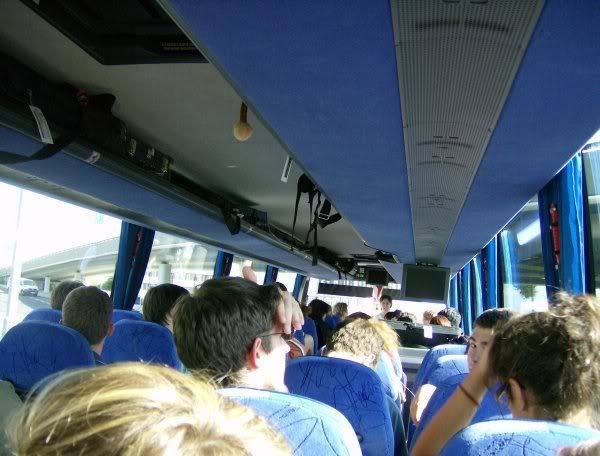 The bus
We then had a tour of the beautiful Prague Castle. Then we went on a bridge over the Moldau river. There were swans on the Moldau. And some guy washing his clothes in the river.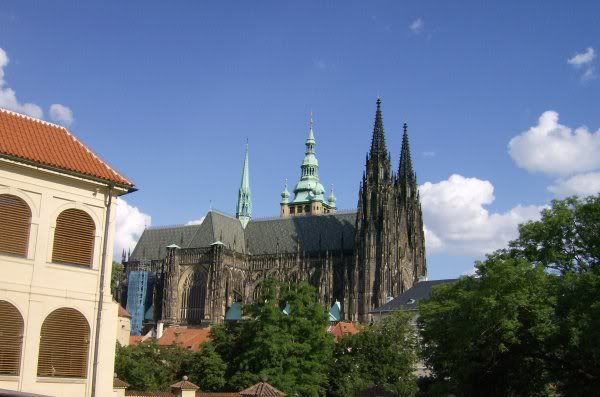 Prague castle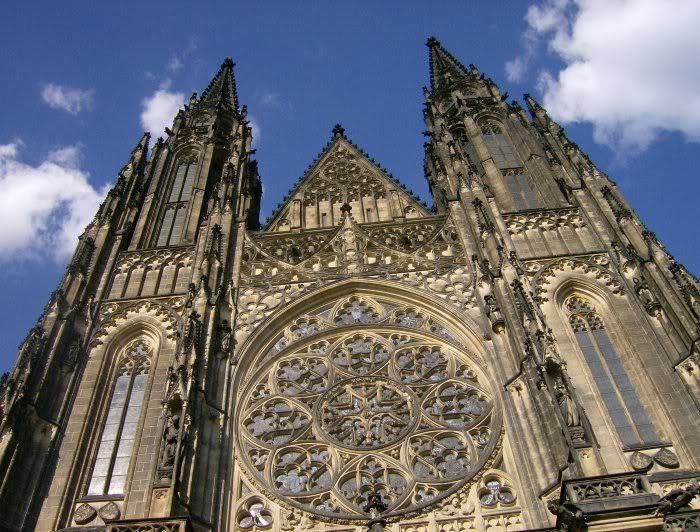 Prague castle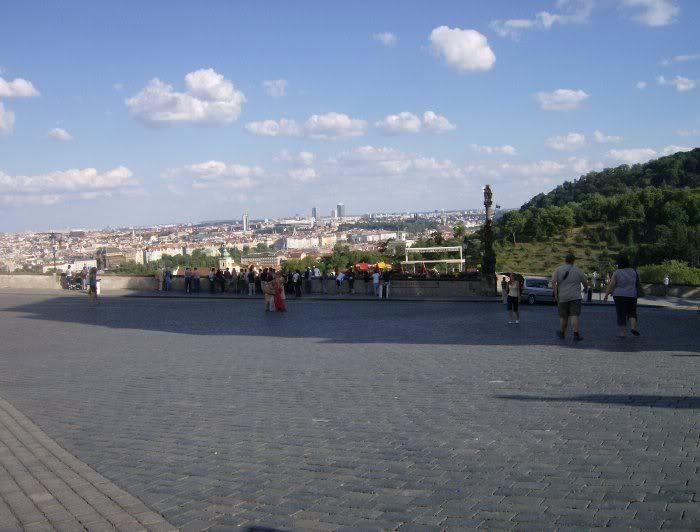 View from the Prague Castle grounds. Many buildings in Prague have red roofs.
The oldest medieveal tavern in Prague. That guy kind of freaked us out.
The Moldau, or Vltava as it's called in Czech. There's some sort of balloon thing.
I enjoyed the tour, but I was extremely tired and I had no access to water.
After the tour, we went to our hotel, which was called Hotel Duo. I saw some jays and jackdaws. We had supper there. Then I went off to bed.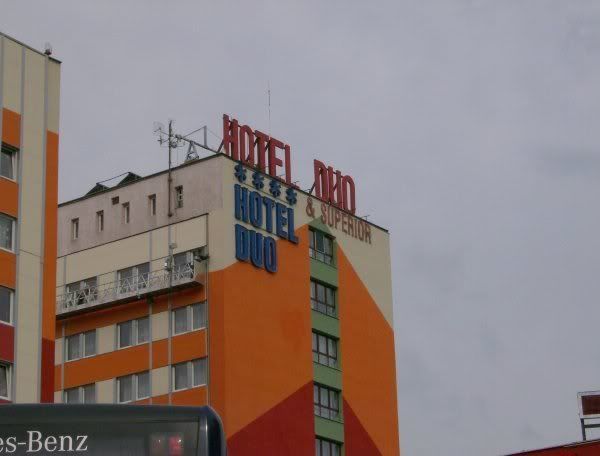 Our hotel.

Some photos of inside the hotel: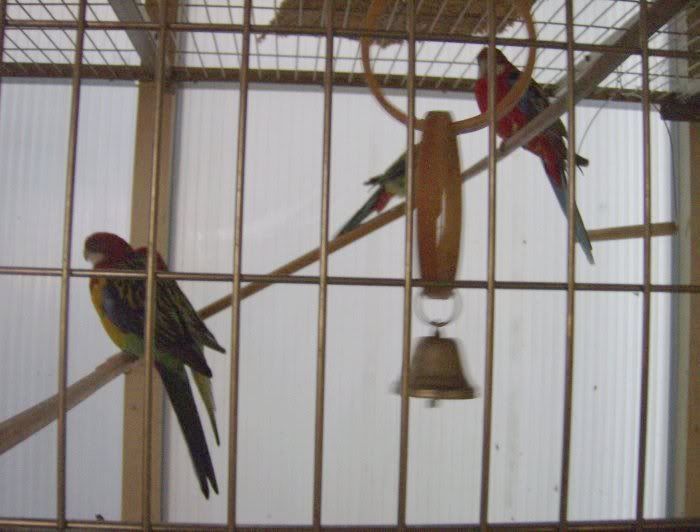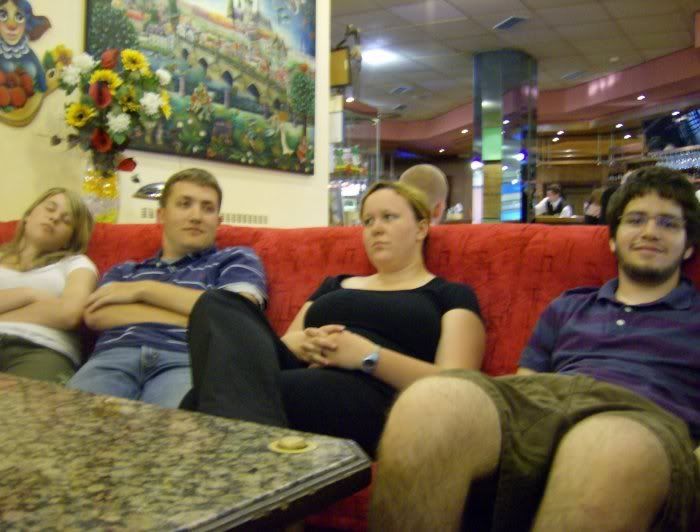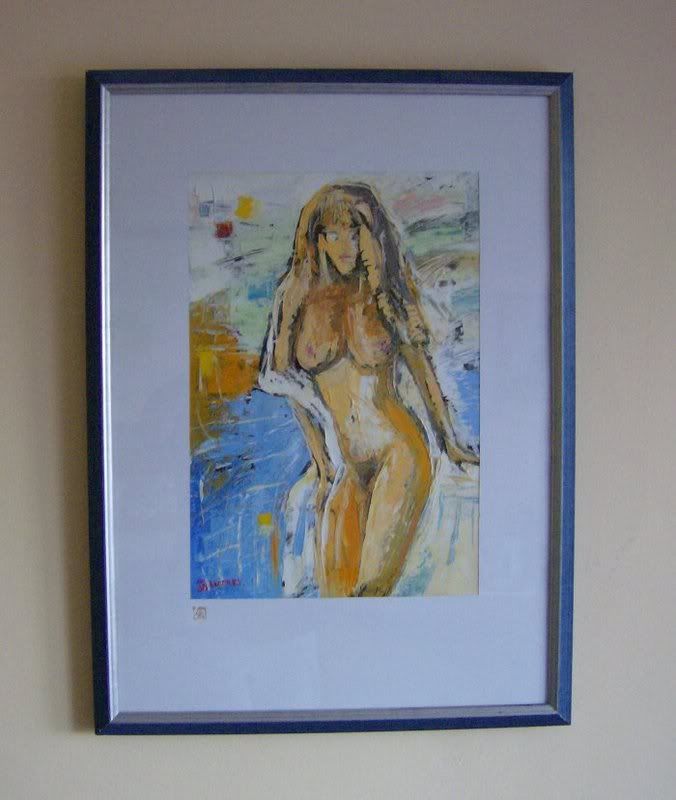 This painting was in my hotel room. Apparently I was lucky -- I asked around, and nobody else had a painting of a naked lady in their room.
This concludes Part 1 of my trip diary.
In Part 2, the Orchestra sees Mozart's hair and plays in a concert.