Monday, June 30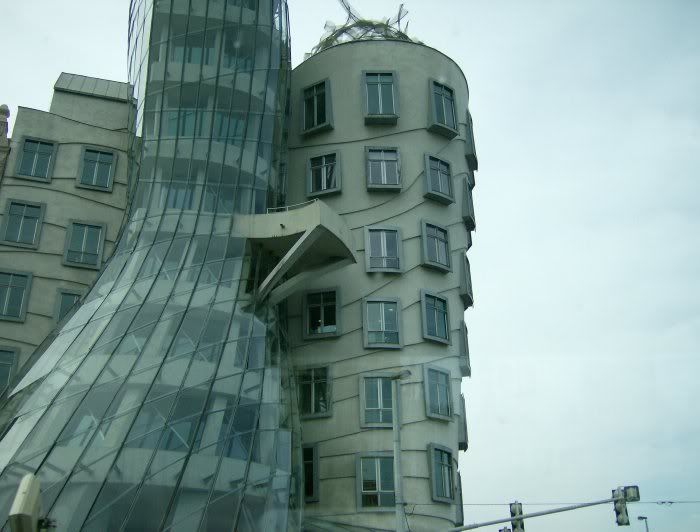 The "Dancing House" in Prague, seen on the way to the Mozart museum.
On June 30 we went to the Bertramka villa, which is a Mozart museum in Prague.
In the Mozart museum, we saw some old instruments from Mozart's time, including an old violin, viola, clarinet, basset horn, harp, harpsichord, and clavichord. We saw scores written by Mozart, and even a piece of his hair.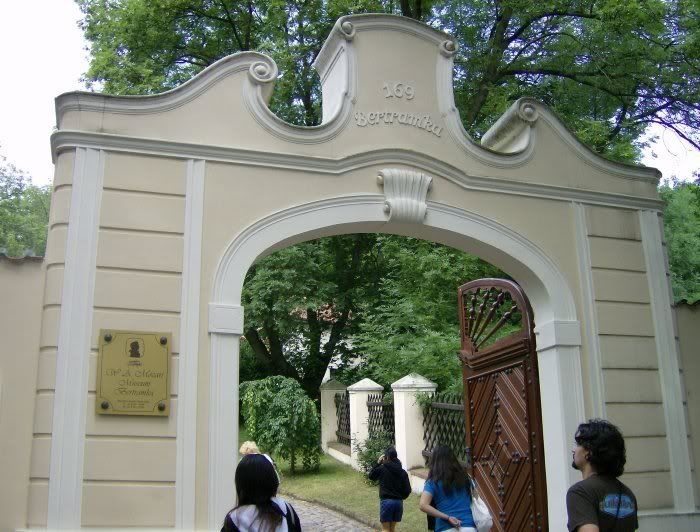 Bertramka gates
a basset horn in the museum
After the museum tour, we walked around outside in the museum grounds. There was a fountain and a statue of Mozart.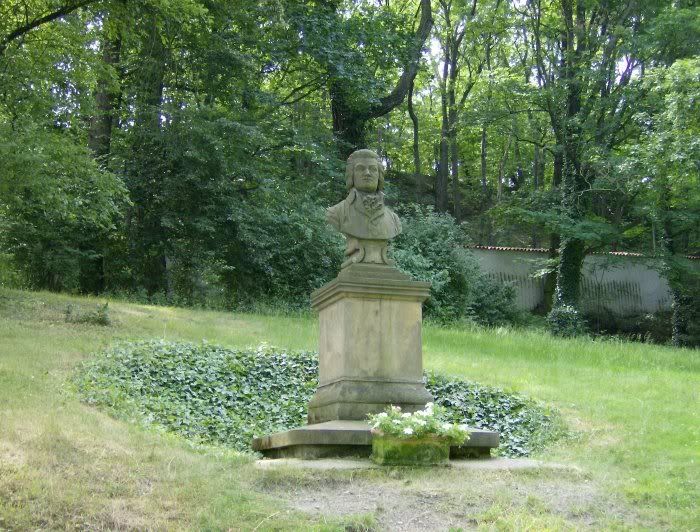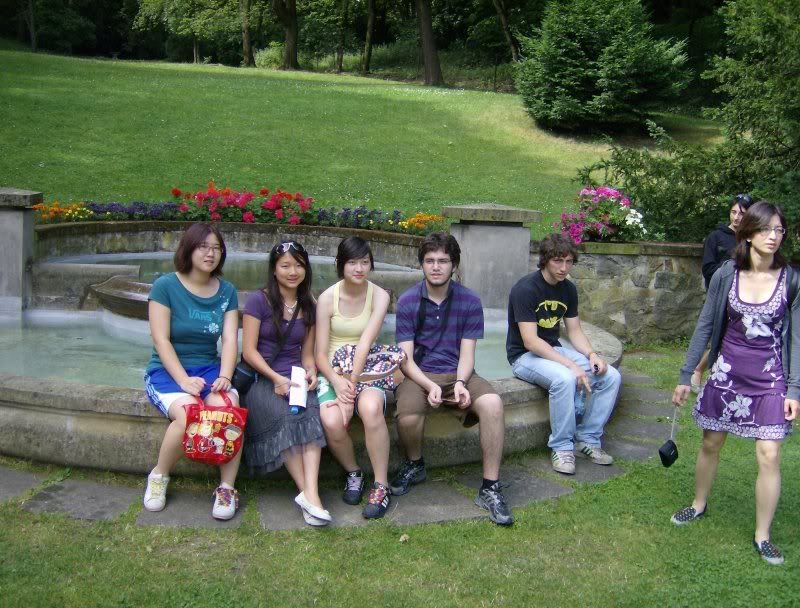 Mozart statue People at the fountain
After the museum, we had a walking tour of the Old Jewish Quarter. We saw synagogues and a rabbi souvenir stand!
Then we had lunch in various restarurants in downtown Prague, and met at the clock tower after lunch.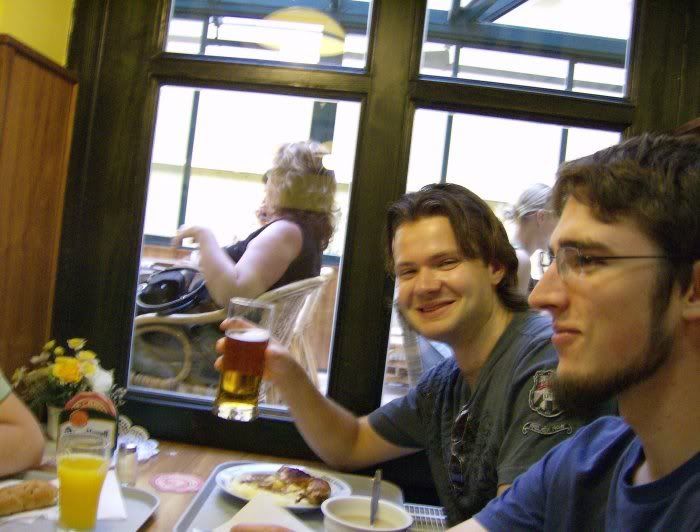 Sampling a local beverage at lunch.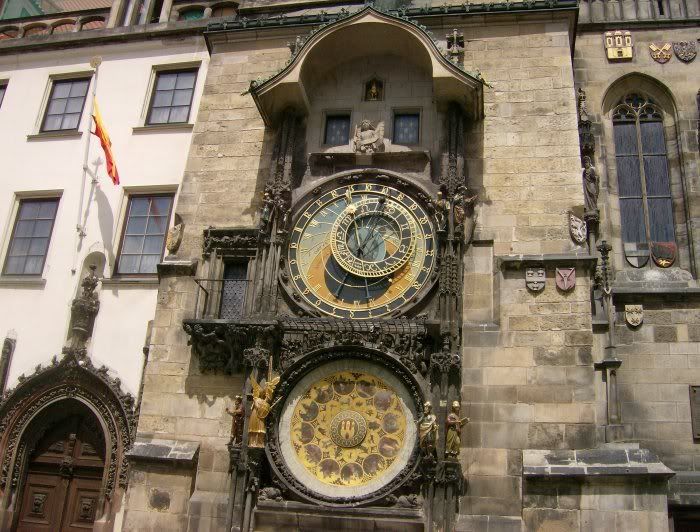 The clock tower, closeup.
After lunch we rode our bus to a church where we played a concert. The audience really liked our concert! Our Czech guide especially liked it.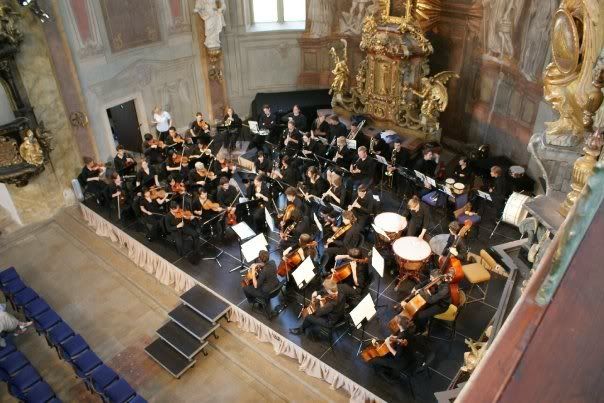 Our orchestra in the Prague church (photo by a friend)
We went back to the hotel for supper. After supper, a bunch of us tooik the subway to downtown Prague. The downtown area is beautiful at night.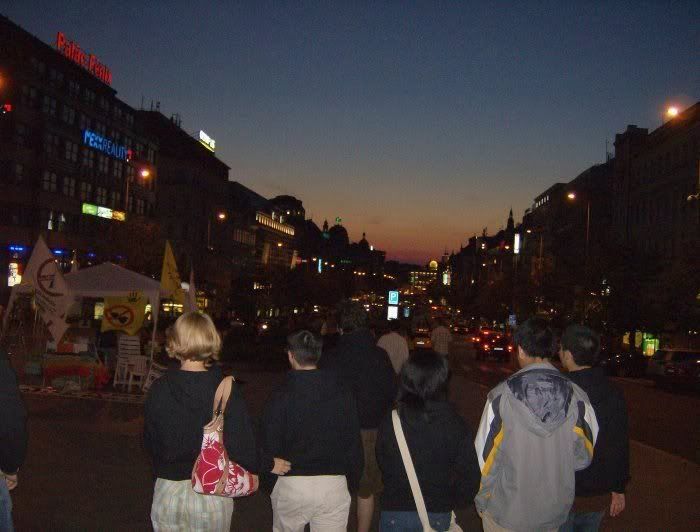 Prague at night

We went to a little bar/cafe thing. Our Czech guide was always saying we should try some of the local beer, so I did.
Unfortunately, I didn't sleep at all that night. I was really tired the next day.
Tuesday, July 1
I saw some great tits before breakfast! (That's a kind of bird, by the way!)
This was the day that we went from Prague to Vienna. We went there in our bus. We started out later than we should have, because before we went, our conductor walked into a glass door and cut his nose.
Since it was Canada Day, I wore my Canada socks with maple leaves on them. Some people wore Canada-themed shirts.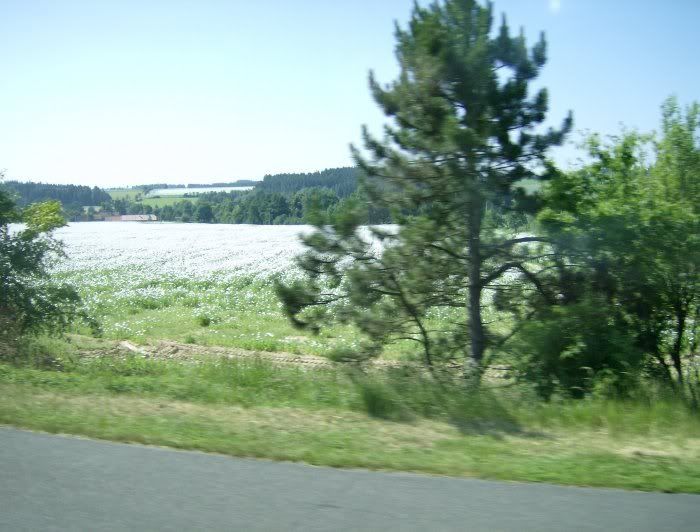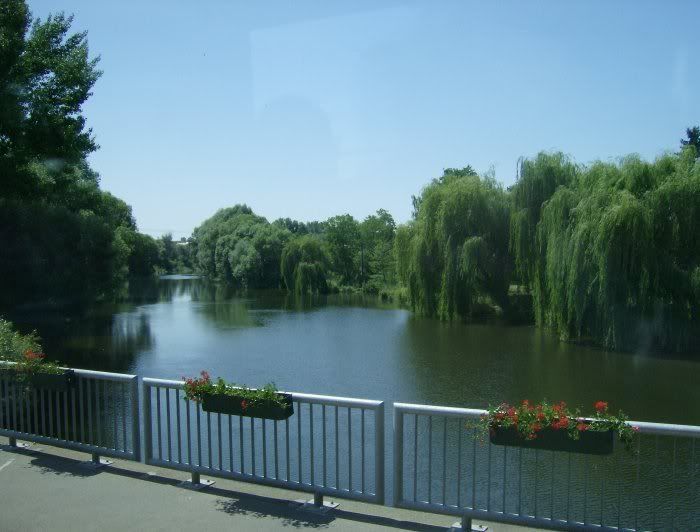 Czech countryside
We drove through the Czech republic for several hours. I had some fun in the bus. My friends introduced me to a funny game. But then I got tired and hot.
For lunch, we stopped off at a really weird place near the Czech/Austrian border. It was a bunch of restaurants. One looked like an airplane. This place looks weird by itself, but even weirder when you're near delirious from exhaustion and heat.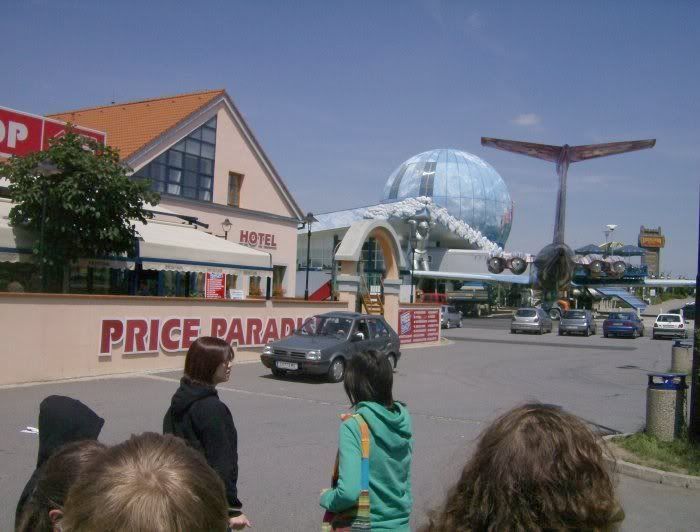 Where we went for lunch.
A bunch of us ended up going to the Kentucky Fried Chicken in a nearby mall. Unlike the KFCs at home, this one sold beer and Red Bull too. I had a Red Bull. It didn't work. :P
We soon arrived in Vienna.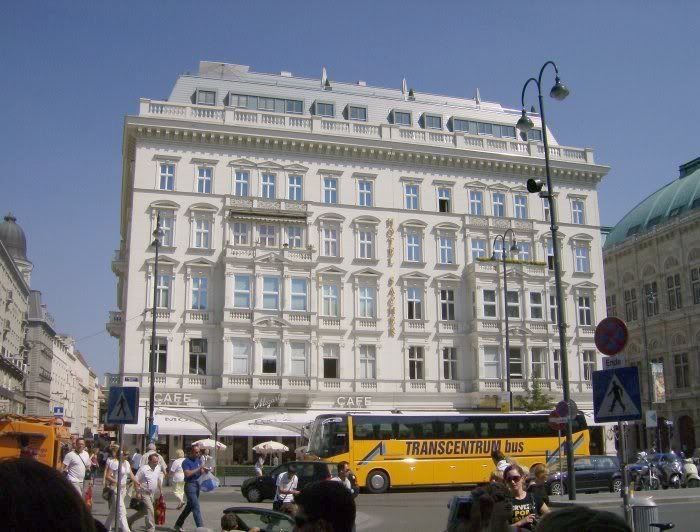 In Vienna. That's our bus.
In the next entry, we encounter some naked people, conduct an orchestra, and discover the Danube in a memorable way.